BE PREPARED FOR THE UNEXPECTED.
The BMW Motorrad Roadside Assistance Program reflects our commitment to your satisfaction with the BMW ownership experience.
It is available for U.S. version BMW motorcycles and scooters in all 50 states, Canada, and Puerto Rico 24 hours a day, 365 days a year.
It's a valuable benefit provided to you at no additional cost. (Subject to certain limitations and exclusions noted below)
The BMW Motorrad Roadside Assistance Program is not a warranty and does not affect your rights under the New Motorcycle Limited Warranty.
Services provided by a third-party business partner.
You are covered if your vehicle is:
A new BMW motorcycle or scooter, distributed by BMW Motorrad USA, and purchased at an authorized BMW Motorrad dealer.
A new, U.S. version, BMW motorcycle or scooter purchased under the Diplomatic or Military Sales programs, operated in any of the 50 states, Canada and Puerto Rico.
The vehicle itself is covered when operated by any authorized rider. Eligibility as determined by the original in-service date:
New BMW motorcycles and scooters — Protection is provided for 3 years/unlimited miles.
NOTE: This protection does not affect the New Motorcycle Limited Warranty coverage, which remains at 3 years/36,000 miles.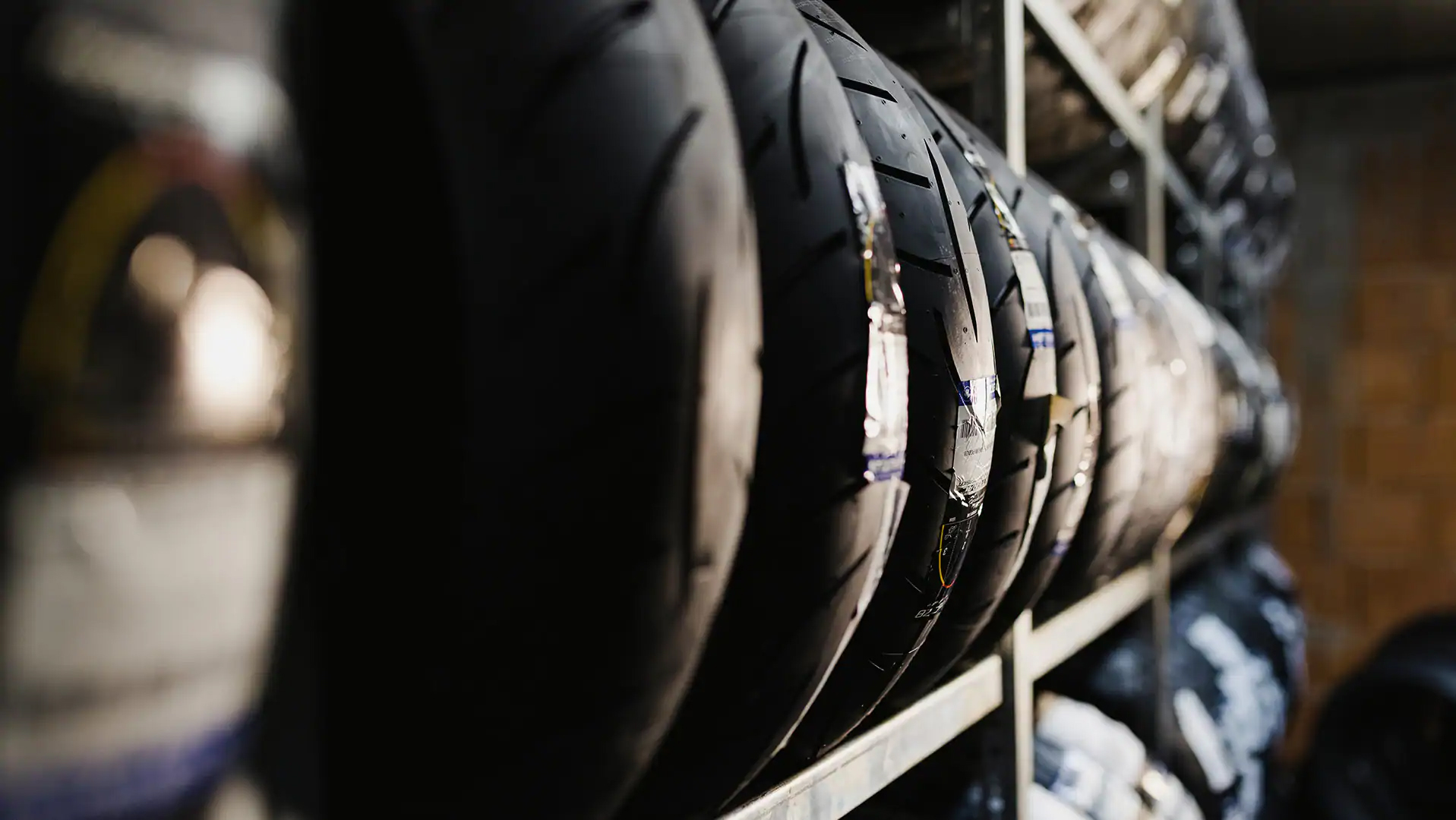 CONTACTING ROADSIDE ASSISTANCE.
You can connect by telephone with the toll-free number 1-877-680-2176.
For your convenience, a decal showing Roadside Assistance information has been affixed under the rider or pillion seat. The phone number is also pre-loaded in the BMW Motorrad Navigator GPS within the "Where am I?" page that is accessible by tapping on the rider icon on the map.
Your dealer can also create a service request to BMW Motorrad Roadside Assistance on your behalf if calling them first.
In order to receive quick and reliable service, it is essential that you provide detailed and accurate information to the specialist. Please be prepared to provide:
Rider's first and last name.
Complete 17 digit Vehicle Identification Number (found in your registration, insurance card or on the motorcycle or scooter head stock tube or frame).
Model information.
Location information (Lat-Long from a smart phone or BMW Navigator GPS or physical address is preferred).
A call-back telephone number where you can be reached if disconnected.
A description of your motorcycle or scooter's problem. (Specific and accurate information will enable the Roadside Assistance specialist to provide the proper help).
Your preferred BMW Motorrad dealer if transportation is required.
From the information you provide, the BMW Motorrad Roadside Assistance service specialist will determine the type of help required.
On-site service for disablements, such as flat tire, dead batteries and out of fuel conditions is provided.  For fuel deliveries, up to 2 gallons of premium gasoline are provided at no cost. Fuel delivery service is limited to 2 events per year.
The cost for any parts or operating fluids such as engine oil or coolant when used for an on-site service is the financial responsibility of the owner/rider. The New Motorcycle Limited Warranty does not cover parts or fluids for any of the above on-site services.
In the event of a breakdown where on-site assistance would not result in restored mobility, or in the event of a damaged/flat tire or accident your motorcycle will be transported by a qualified motorcycle tower (at no cost) to the nearest authorized BMW Motorrad dealer. However, you may request (at additional no cost) to be taken to your preferred authorized BMW Motorrad dealer as long as it is within 50 additional miles or less of the "nearest" authorized BMW Motorrad dealer. Any additional charge to go beyond these distance limits will be your responsibility. Towing requests for motorcycles or scooters disabled because of casualty, fire, Act of God, or violation of law (Federal, State or local) will be at the complete expense of the owner/rider.
If it is necessary for you to have your motorcycle or scooter transported through your own arrangements you must have already contacted BMW Roadside Assistance prior and obtained a case number. Claim reimbursement must be directed by an authorized BMW Motorrad dealer. All claims must be submitted within thirty (30) days of the disablement or occurrence and accompanied by the original receipts and qualified repair order from an authorized BMW Motorrad dealer. Claims received after that time period may not be honored and are subject to the full discretion of BMW Motorrad Roadside Assistance.
If a mechanical breakdown occurs after normal business hours and is transported to a dealer that does not have an after-hours drop process, your motorcycle or scooter will be taken to a secure storage location over-night and delivered to the selected BMW Motorrad dealer on the next business day.  Storage fees incurred if towing is for tire or accident related incidents are not covered.
If towing is required onward mobility utilizing ride share services (e.g. Lyft/Uber, etc.) may be requested from the Roadside Assistance Specialist to pick up a rider (and pillion passenger) from the disablement point to travel back home, hotel, work, school, dealership, etc. A maximum trip distance of 90 miles distance is allowed and covered under the program. Additional distance and resulting costs are the responsibility of the rider.
TRIP INTERRUPTION BENEFITS.
Trip interruption benefits are provided for mechanical breakdowns as follows:
Breakdowns must be caused by a defect covered under the terms of the limited warranty.
Must occur in excess of 100 miles from the owner's primary residence.
Repairs that cannot be completed during normal business hours on the same day of breakdown.
Breakdowns caused by flat tires or accidents do not qualify for trip interruption benefits.  
Reimbursements will be allowed for meals, lodging, car/motorcycle rentals, and alternate transportation to bring the rider and the BMW motorcycle or scooter together after the vehicle has been repaired by an authorized BMW Motorrad dealer. Original receipts must accompany all reimbursement requests.  Trip interruption benefit is limited to $1,000.00 per incident, for expenses incurred a maximum of five days after the breakdown and roadside service date. Always contact your BMW Motorrad dealer for instructions how to submit for trip interruption benefit claims. They will assist in confirming eligibility and can submit the request directly to BMW.
REUNITE TRANSPORTATION IF QUALIFIED.
If after towing for a breakdown and a confirmed repair completed by an authorized BMW Motorrad Dealer for a mechanical defect covered by the limited warranty, the motorcycle or scooter may qualify for reunite service if the owner's registered residence is a minimum distance of 50 miles from the BMW Motorrad Dealer address to a maximum of 200 miles in total distance. At the appropriate time after repairs are completed, the authorized BMW Motorrad dealer will assist in creating the service request for a reunite transportation to BMW Motorrad Roadside Assistance and provide supporting documentation to confirm eligibility for the service. Any cost for additional miles beyond program allowance is the responsibility of the owner.
Specifically excluded from coverage are:
Fines, taxes, impound, storage or towing fees incurred due to violation of local or state law or movement of the motorcycle or scooter by law enforcement.
Towing to a repair facility that is not an authorized BMW Motorrad dealer.
Towing for lost or locked-out key in luggage cases.
Jump starts for dead battery where the motorcycle or scooter has been stored for longer than 3 months without maintaining the battery with an approved battery charger.
Delivery of engine oil for low oil condition.
Expenses related to adverse weather conditions including, but not limited to, floods, hurricanes, tornadoes (removal from water, snow, ice, etc.)
ORIGINAL BMW MOTORCYCLE PARTS & ACCESSORIES
For over 100 years, our focus has been to help you get the most out of every moment in the saddle. Original BMW Parts and Original Remanufactured BMW Parts are built to last, so you can trust they perform beautifully. Provided in the Limited Warranty Statement below are details on coverage for BMW Parts, Accessories and Services.
BMW dealers near you.
With original BMW motorcycle accessories, making your machine unique is easy. Just come over and let our dealers find the right parts for you.
Find a Dealer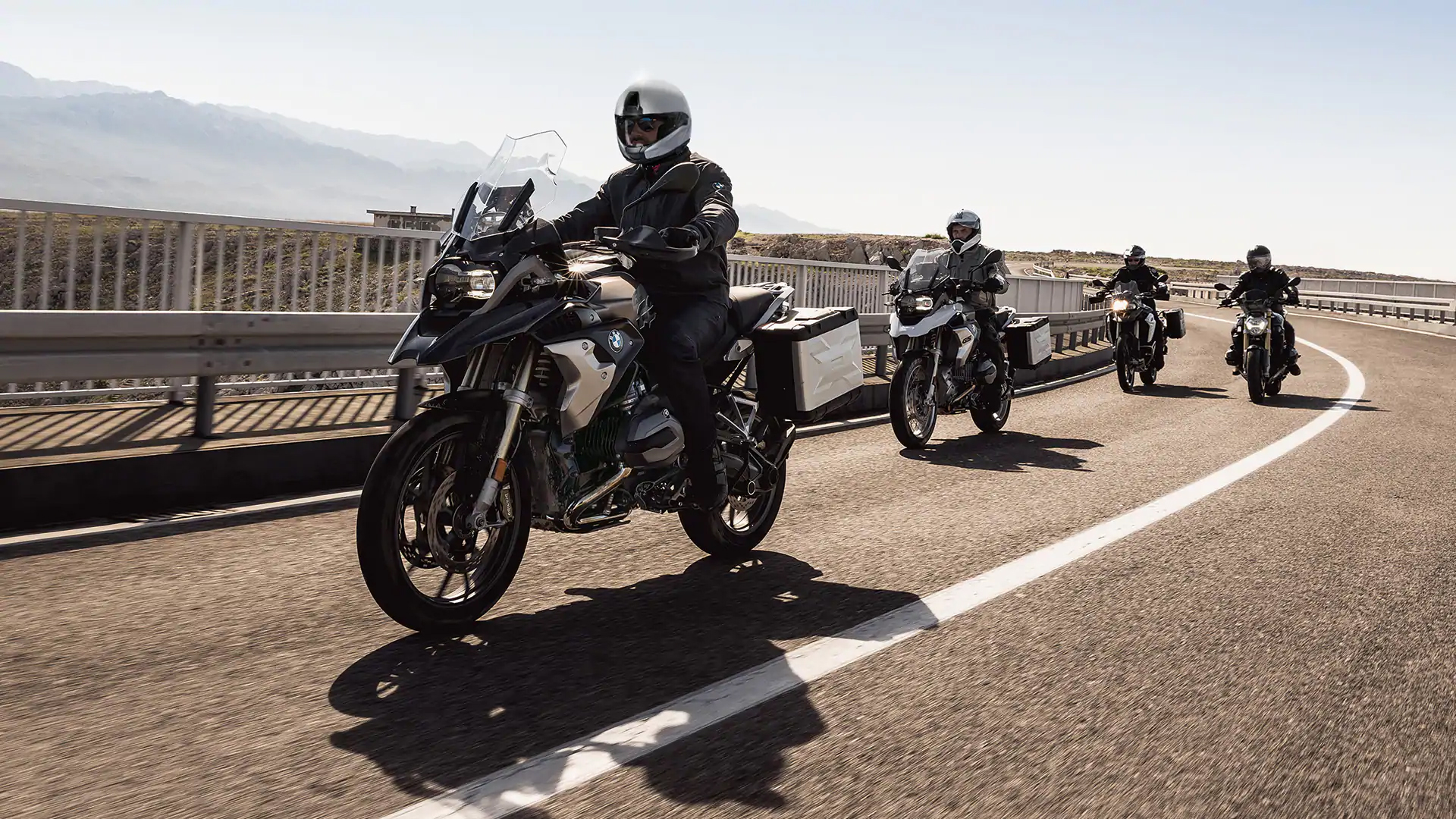 Roadside Assistance and Limited Warranty Disclosure
BMW Motorrad USA Roadside Assistance comes standard with every new BMW Motorcycle for the first 3 years/unlimited miles and is available 24 hours a day in the U.S., Canada and Puerto Rico. The program offers towing and on-site assistance; not eligible for tows to non-BMW Motorrad service locations. The 24-hour roadside assistance begins on the original in-service date. All new BMW Motorcycles and Scooters sold by an authorized BMW Motorrad dealer come standard with a 3 year or 36,000 mile limited new vehicle warranty, whichever comes first. For important details, see the BMW Motorrad Service and Warranty Information booklet or visit an authorized BMW Motorrad Dealer for terms, conditions & limitations.