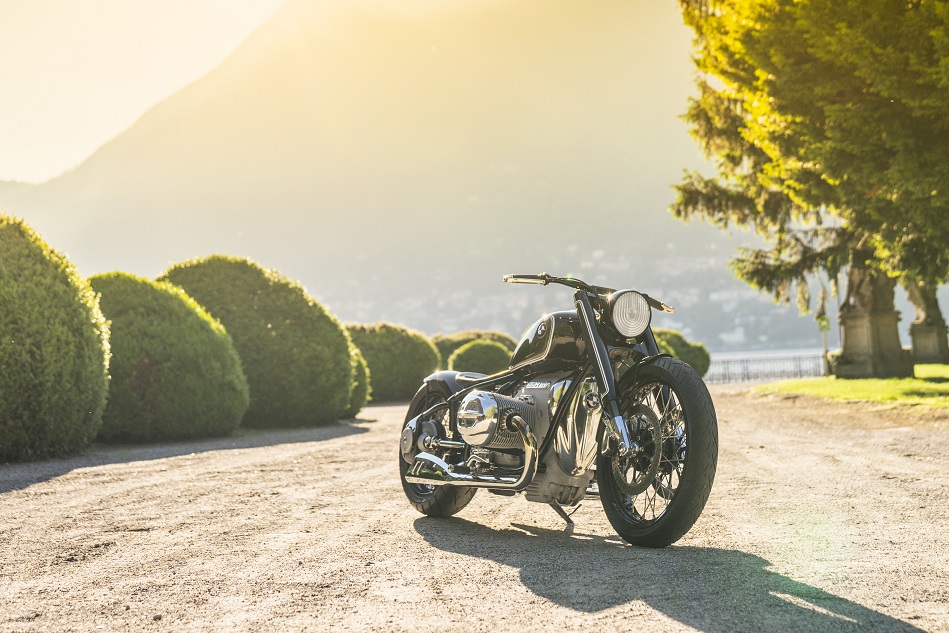 When it comes to creating a new BMW concept motorcycle, the designers take no shortcuts. That's why riders everywhere continue to be captivated by BMW Motorrad custom bike models. The latest to debut, the BMW Motorrad Concept R18 is no exception. Its classic beauty offers more than meets the eye, and we here at BMW Motorcycle Dealers of Northern California are excited to share all we know about this amazing bike. Let's take a closer look at what this new BMW concept bike has to offer.
Classic Style, Innovative Design
One of the first aspects to catch the eye is the paint scheme. It features a black base combined with a yellow-gold varnish for some of the lines. Then, there are also hand-painted white lines included, adding to the unique appearance. On top of that, there are no unnecessary components added to the bike.
Pay close attention to the clear view of the drop-shaped fuel tank, boxer engine, exposed universal shaft and cradle frame. Then, the engineers included larger spoke wheels to create a solid, perfectly balanced ride. This design is reminiscent of the classic BMW R5.
What's most impressive is the two-cylinder 1800cc boxer engine. It might remind you of the flat twin engine style used in the 1960s by BMW Motorrad. Still, the new design was completed with a glass bead-blasted aluminum transmission and engine block. Then, hand-polished aluminum parts were used to reveal the style of the belt guard plus the valve covers. Finally, you will see the chrome-plated universal shaft that connects the back wheel and drive together. Is it any wonder that BMW Motorrad continues to blow away the competition?
Ride a New BMW Bike in Northern California Today
You don't want to wait to test ride a new BMW motorcycle in NorCal. With all the new BMW motorcycles for sale in Northern California, now is the time to fulfill your dreams. Visit us at BMW Motorcycle Dealers of Northern California to treat yourself to a new ride. We have convenient locations throughout all of Northern and Central California, including San Jose, Livermore, and Modesto, CA, so come in and see us soon. You'll be glad you indulged when you see the current BMW motorcycle lineup, so don't wait another second and contact us now.