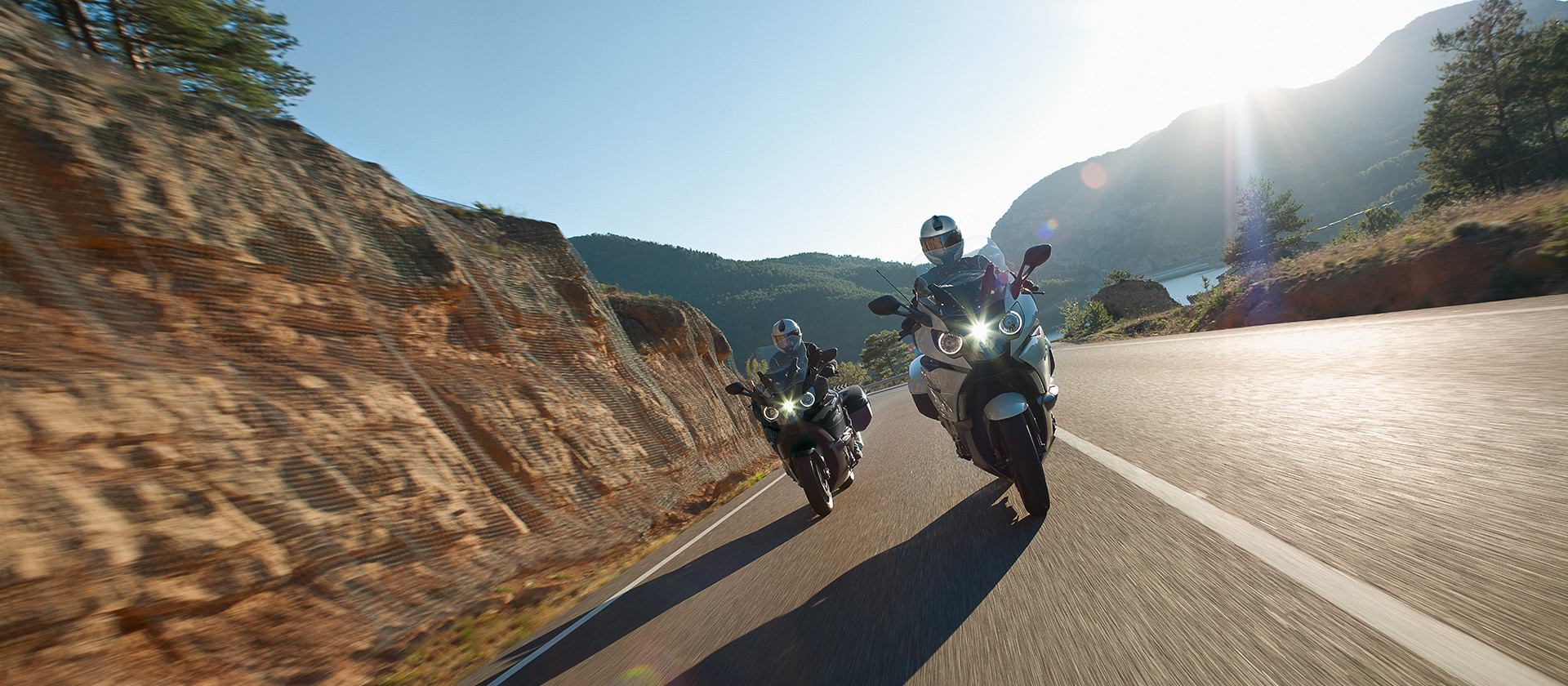 With rallies popping up all over the country, there's never been a better time to head out on a motorcycle tour. You can see everything in the country you want and experience a once-in-a-lifetime trip. Before you organize all the destinations you want to hit on a motorcycle tour in Northern California, you'll want to make sure you're prepared. That's why our experts here at Northern California BMW Motorcycle Dealers have put together these motorcycle touring tips to make sure you're covered.
Prepare for Your Adventure
The first thing you must do is to prepare your bike and equipment for the ride. Make sure you have the best motorcycle for a long distance journey. The best choice is a touring motorcycle because they are comfortable to sit on even after long hours. Cargo is also maximized with this style.
You'll also want to ensure that you've taken all maintenance precautions on the bike. Nothing ruins your trip faster than sitting on the side of the road. If you aren't sure how to maintain your bike, get help from Northern California Motorcycle Dealers before leaving.
Then, arm yourself with the highest quality specialized gear you can find. Look for heated or padded grips, a gel seat, backrest and throttle control. You may also want to invest in trunk bags and saddlebags to carry more gear.
To protect yourself from sore muscle, practice your riding posture before leaving. Then, plan out your route with a GPS. Leave room for some spontaneous sightseeing. Make sure you also plan out those fuel stops so you don't run out of gas along the way. Make sure you pack some rain gear, all your personal identification and protective wear as well. You might even consider investing in a pair of earplugs since wind noise often leads to fatigue.
Test Ride a New Bike
Before you hit the road, test ride a new BMW motorcycle in NorCal at one of our convenient Northern California Motorcycle Dealers. We carry all the best new BMW motorcycles in Northern California, which are just waiting for you to check out. What could be better than seeing all the sights on your brand new bike? Head into Northern California Motorcycle Dealers today and let us be a part of your adventure.